Michael Riley
Michael's holistic theory about acting disappears in every scene he does. That's the brilliance of a Michael Riley. And when you get to his level of Casting, it means you can afford to be a little different. His Reel targets a little higher than most: feature film directors.
I am but a co-creator here. This Reel is Michael's vision from the beginning.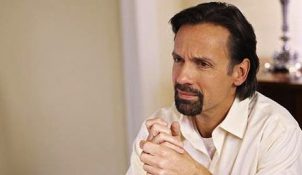 After 26 years of working together, there is no one I respect or trust more. Makepeace is the best. Period.
—MIchael Riley
Read More...
Book me to edit your Demo Reel and see the difference for yourself.
Tired of editors who can't capture your screen presence? Fed up with that unprofessional Reel your friend made for you? Making the classic mistakes doing it yourself? My Demo Reels book jobs for actors. Just ask my clients. Let me prove to you that it's time to switch editors.