David Makepeace Bio in Brief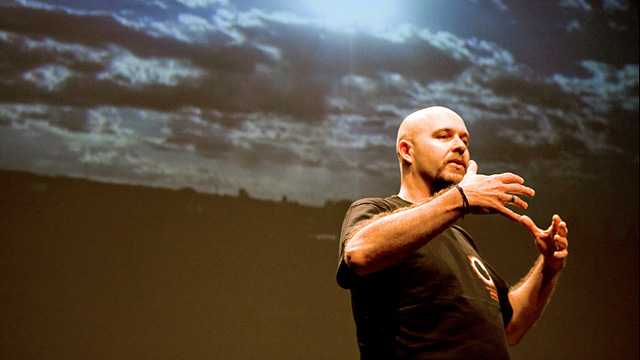 An Independent Artist
A pioneer of the Demo Reel editing business in the 1980s, Makepeace is a graduate of Ryerson University's RADIO AND TELEVISION ARTS PROGRAM.  At Ryerson, he spent his summers working for agents MICHAEL OSCARS and GAYLE ABRAMS in their busy Toronto agency.  Here, David quickly developed a sense of the business and made some key contacts.  With the revolution in new video technology by 1986, Makepeace started his own production company, FIRST GENERATION REELS, offering a range of creative services to the video industry.  By age 30, he had developed a substantial and loyal clientelle employing him in the key creative aspects of video production.
Often described as a chameleon, Makepeace is one of the rare breed of artists displaying multiple talents as producer, director, cameraman and editor.
As PRODUCER, David has created promotional video and web content for SCOTIABANK, ENVIRONICS, FORD, GENERAL MOTORS, UNITED WAY, THE TSX and countless MANAGEMENT CLIENTS.
His love of travel and his skill as a CAMERAMAN have earned him hundreds of assignments – including filming SOLAR ECLIPSES IN CHINA, INDONESIA, LIBYA, TURKEY, AFRICA, AUSTRALIA and ANTARCTICA, and fulfilling contracts in THE GREEK ISLANDS, THE CARIBBEAN, HAWAII, MONTE CARLO, PARIS, ARIZONA, GREENLAND and THE ROCKY MOUNTAINS often for TRIANGLE STUDIOS, Toronto.
As DIRECTOR, his assignments number equally in the hundreds – including multiple episodes of the TV series FANATICAL, ARRESTING DESIGN, PLANET PARENT, ANIMAL MAGNETISM and ADVENTURES IN COMEDY – and web documentary series for UNIVERSITY HEALTH NETWORK, SCOTIABANK and QUARK EXPEDITIONS, the world leader in polar adventures.
As EDITOR, Makepeace is famous for cutting over 1600 DEMO REELS – and maintains a personal client base of film artists, including some of Canada's best-known film and television stars (Gordon Pinsent, Hugh Dillon, Michael Riley … ).
David has keen interests in space exploration, metaphysics, art and music – and is one of the best-known eclipse chasers in the world.  His talk UNDERSTANDING OURSELVES IN AN EPIC UNIVERSE was featured at the TEDx CONFERENCE in Toronto.  His eclipse chasing has been featured in media from SHANGHAI to BUENOS AIRES –  including stories for CNN, THE TORONTO STAR, THE NATIONAL POST, CBC RADIO, and SKY & TELESCOPE – and he provided expert commentary on CNN, CBC, CTV and GLOBAL during the total solar eclipse in August 2017.
Visit eclipseguy.com for tons of great video and a glimpse into the sub-culture of eclipse chasers – and click here to see his other video production work.