Ben Bass
Ben is a natural born performer. But in his Reel, we don't set out to demonstrate what a good actor he is. That's not what Reels do. His Demo is produced to prove that he is ultimately castable. And it works.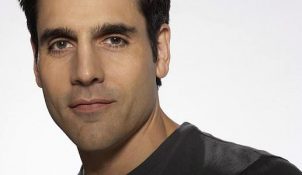 I've worked on my Demo with editors from across North America. Hands down, David has the superior skill and talent.
—Ben Bass
Want a great Reel like Ben's?
Book me to edit your Demo Reel and see the difference for yourself.
Tired of editors who can't capture your screen presence? Fed up with that unprofessional Reel your friend made for you? Making the classic mistakes doing it yourself? My Demo Reels book jobs for actors. Just ask my clients. Let me prove to you that it's time to switch editors.