Laura de Carteret
The ultimate audience for your Demo Reel is a Casting Director - nobody else. Your Reel should persuade and entertain in equal measure and answer the only relevant question: Can I cast this person?
Casting loves Laura de Carteret because she delivers. See for yourself...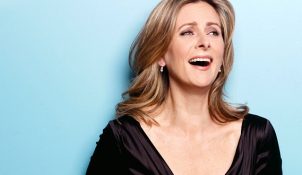 David Makepeace is incomparable both as an artist and collaborator. There is, quite simply, no one better.
—Laura de Carteret
Get a proper Reel
Book me to edit your Demo Reel and see the difference for yourself.
Tired of editors who can't capture your screen presence? Fed up with that unprofessional Reel your friend made for you? Making the classic mistakes doing it yourself? My Demo Reels book jobs for actors. Just ask my clients. Let me prove to you that it's time to switch editors.