Jessica Steen
In Canada, Casting loves the 3 min Demo. In LA, there are so many agents and managers in the mix, there is no one preferred Demo Reel format. In general, they want a highly energetic 120 second Reel - or a collection of complete scenes from top series roles that goes on for 5 or 6 minutes. Always give your agents what they want. Like Jessica and I did in this Demo for her LA managers.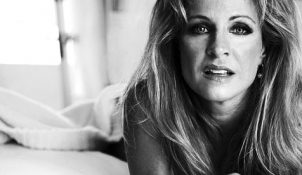 David is so much fun to work with! He's creative, smart, and extremely efficient. I'd never work with anyone else!
—Jessica Steen
Ready for a proper Reel?
Book me to edit your Demo Reel and see the difference for yourself.
Tired of editors who can't capture your screen presence? Fed up with that unprofessional Reel your friend made for you? Making the classic mistakes doing it yourself? My Demo Reels book jobs for actors. Just ask my clients. Let me prove to you that it's time to switch editors.