Yannick Bisson
Yannick is a natural born performer who is capable of so much more than what the producers give him to do on Murdoch. It's a great show - but watch Yannick shine in contemporary scenes. And note how little of his best-known work is included in this Demo.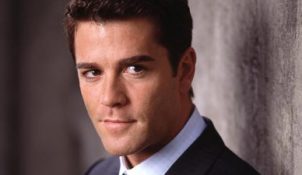 David has a strong
understanding of what
the decision-makers
are looking for.
—Yannick Bisson
Ready to get your Reel done right?
Book me to edit your Demo Reel and see the difference for yourself.
Tired of editors who can't capture your screen presence? Fed up with that unprofessional Reel your friend made for you? Making the classic mistakes doing it yourself? My Demo Reels book jobs for actors. Just ask my clients. Let me prove to you that it's time to switch editors.