Natalie Brown
Energy! Pacing! Juxtaposition! I love the way Natalie's Reel goes from betrayal to sincerity in one cut. And she's great as both. One of Canada's favourite actors. Where would you cast her?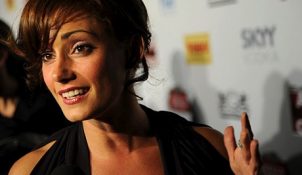 I trust Mr. Makepeace implicitly. Nothing extraneous. Nothing but your best. With David, you never have to worry
—Natalie Brown
Book Makepeace for your Demo Reel
Book me to edit your Demo Reel and see the difference for yourself.
Tired of editors who can't capture your screen presence? Fed up with that unprofessional Reel your friend made for you? Making the classic mistakes doing it yourself? My Demo Reels book jobs for actors. Just ask my clients. Let me prove to you that it's time to switch editors.