Deb McGrath
This is one of my favourite Demo Reels of all time. If you can entertain your audience the way Deb McGrath does, then you've got the Holy Grail of Reels. Watch the Demo turn a corner after the 2 min. mark and propel beautifully to the close.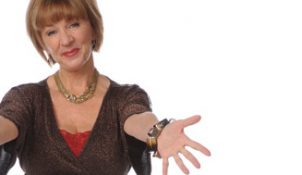 As a woman in this
business trying to set
herself apart, Dave
accomplished that
in my reel.
—Debra McGrath
Get Dave working for you, too!
Book me to edit your Demo Reel and see the difference for yourself.
Tired of editors who can't capture your screen presence? Fed up with that unprofessional Reel your friend made for you? Making the classic mistakes doing it yourself? My Demo Reels book jobs for actors. Just ask my clients. Let me prove to you that it's time to switch editors.