Colin Mochrie
Whereas most performers' Reels consist of character work only, Colin's Demo reflects the true diversity of his talent. Host - actor - comic genius. If you are looking to book Colin Mochrie, this is the Demo for you.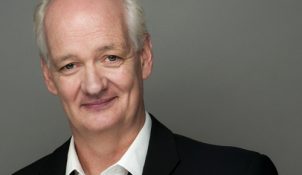 Dave is an excellent editor-producer-director with a keen eye for what makes a good Demo Reel.
—Colin Mochrie
Get David working for you
Book me to edit your Demo Reel and see the difference for yourself.
Tired of editors who can't capture your screen presence? Fed up with that unprofessional Reel your friend made for you? Making the classic mistakes doing it yourself? My Demo Reels book jobs for actors. Just ask my clients. Let me prove to you that it's time to switch editors.